Buying a gaming chair for adults always poses a few difficulties. On the hand, all these new fancy gaming chairs look great and you'd certainly want one, maybe even with your favorite esports team's design. On the other hand though you're not in your teens anymore, and you need something more serious for your living room – as a colourful DXRacer might be a bit over the top if you want to keep your marriage intact.
Obviously you could also just go with a standard office chair as they'll still do the trick. But what if…what if there's a gaming chair for adults that does not look like clown barf, but more like a serious office product? What if there's a chair that still has a cool design, but also fits perfectly to an adult body?
Don't worry, we got you covered. Here are three great gaming chairs for adults that find the best middle ground between 'serious' and 'edgy'!
The 3 Best Gaming Chairs for Adults
Business in the front, gaming in the back? These three gaming chairs are a good choice for adult gamers:
#1 Gaming Chair for Adults: DXRacer Tank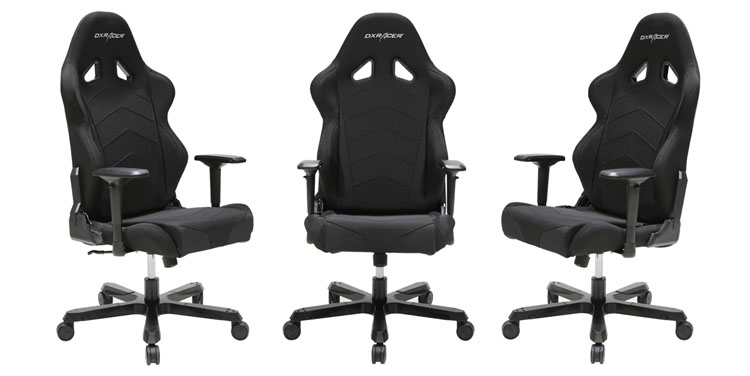 The DXRacer Tank Series is the most ideal gaming chair for adults – not only because it's available in a very discret all-black design pattern, but also due to its weight & size limits. It is the sturdiest DXRacer chair on the market, that can support adults up to 6'7" and a body weight of up to 450 lbs. It's not made for your average teenage gamer, but for grown-ups of all shapes and sized. All that is due to the sturdy steel framework inside of it, the extra big aluminum base and the reinforced wheels. To summarize it: a super sturdy DXRacer with a very discreet black design that would not look out of place in any regular office.

| More Info | Seat Width | Max. Height | Weight Limit | Price |
| --- | --- | --- | --- | --- |
| Tank Series | Wide | 6'7" / 2.00m | 450 lbs | 579 USD |
#2 Gaming Chair for Adults: DXRacer Boss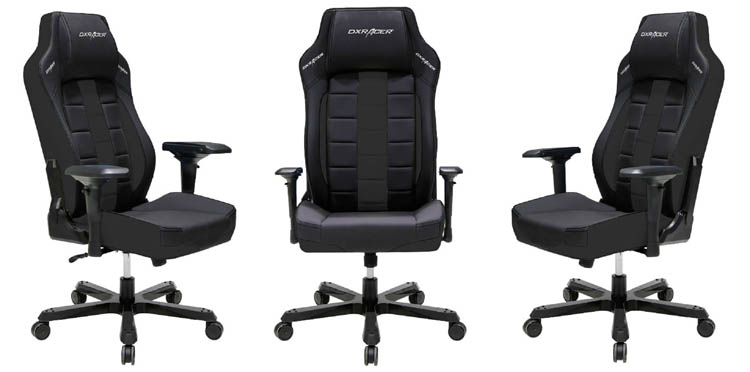 When looking for a gaming chair for adults, the DXRacer Boss Series should always be included. It is a bit similar to the DXRacer Tank Series mentioned above, but specifically built for taller gamers. And – as the name already implies – the Boss Series is aimed at regular office audiences that still want that sweet DXRacer gaming chair feeling. It also offers a great set of features like a steel framework, a reinforced aluminum base, a recline up to 135° and 3D arm rests. If you're looking for an executive gaming chair, the DXRacer Boss Series is a great choice.

| More Info | Seat Width | Max. Height | Weight Limit | Price |
| --- | --- | --- | --- | --- |
| Boss Series | Wide | 6'2" / 1.88m | 425 lbs | 589 USD |
#3 Gaming Chair for Adults: AKRacing K7018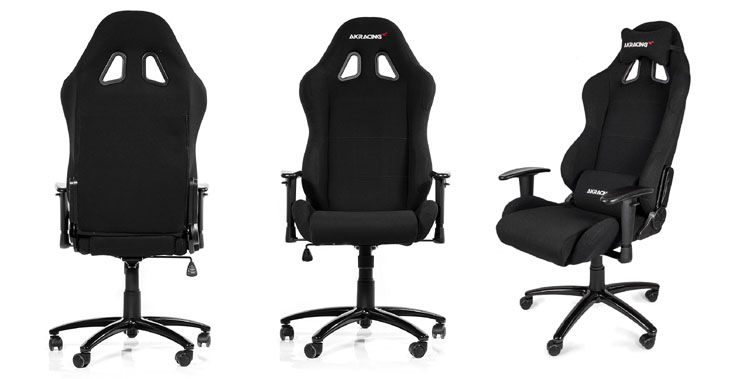 If your budget is a bit tighter, there's also a good gaming chair for adults on the market. AKRacing's AK-7018 features a very modern, but discreet design in its black/black color pattern. It does not only look similar to DXRacers, but also offers the same features like a metal frame, a 135° recline, adjustable arm rests and two additional pillows to maximize your comfort. The biggest difference though to both DXRacers recommended above is its size: it is meant to fit the average gamer, while both DXRacers above are a better fit for taller or heavier gamers. If you're under 5'11" and 300lbs, the AKRacing K7018 is an awesome gaming chair for adults.

| Material | Back Rest | Seat Width | Seat Depth | Price |
| --- | --- | --- | --- | --- |
| Fabric | 36.2 inches | 14.6 inches | 22 inches | 289 USD |