There are two types of people in the world:
People that prefer fabric on their gaming chair
People that prefer artificial leather on their gaming chair
If you've read our gaming chair guide you'll know, that there's only these two options to choose from when it comes to your gaming chair's cover material – across all different brands like AKRacing or DXRacer. Especially if you're in the process of choosing the best gaming chair for you, the question comes up which option is actually better. The truth is: there is no better or worse, just different pros and cons of the different options. To make the decision easier for you, we're highlighting these major benefits or drawbacks in this short guide.
Benefits & Drawbacks: Artificial Leather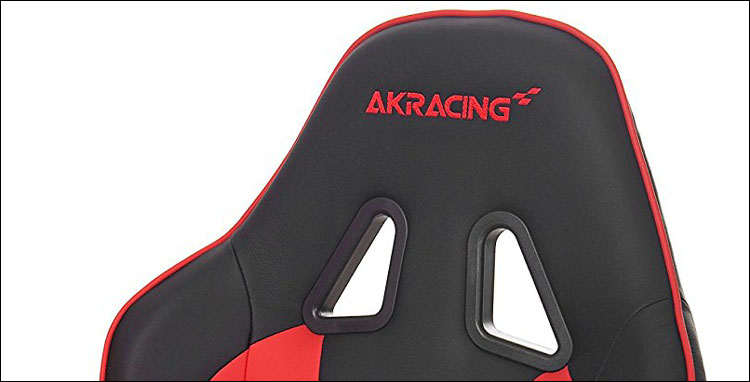 Lots of today's gaming chairs have artificial leather/faux leather as their cover material. Having real leather still is a super rare exception; only noblechairs released a chair with real leather recently. Here are the benefits and drawbacks of artificial leather:
More expensive:
Just like with car seats, leather (even artificial leather) is more expensive. It is harder to work with it as a material, and also has a higher purchase price.
Easier to take care of:
Artificial leather is a very resistant material – so if you e.g. drop some ketchup on it while eating your fries, you can just wash it off easily without any marks.
Feels 'artificial':
This is my personal experience and opinion: even if artificial leather is more expensive, it does not feel as comfortable as mesh fabric. It gets hotter more easily, which is not a good thing during long gaming sessions.
Benefits & Drawbacks: Fabric/Mesh
The other choice you have for your gaming chair is a mesh or fabric material as a cover. This material doesn't differ that much throughout different brands, and is quite similar to car seats. Here are the benefits and drawbacks of fabric:
Less expensive:
Just like with car seats, gaming chairs with fabric instead of artificial leather are more affordable than their counterparts.
Easier to get dirty:
Imagine dropping a small piece of chocolate onto your chair that is covered with mesh material – you'll have a super hard time to get that out once it's in that mesh.
Feels more natural:
Mesh material is breathable and feels more natural than artificial leather. For me personally, even though it's less expensive it's the better choice.